Description
Display uplifting and insightful proverbs on your stream with Chinese Proverbs for Streamer.bot.
Tutorial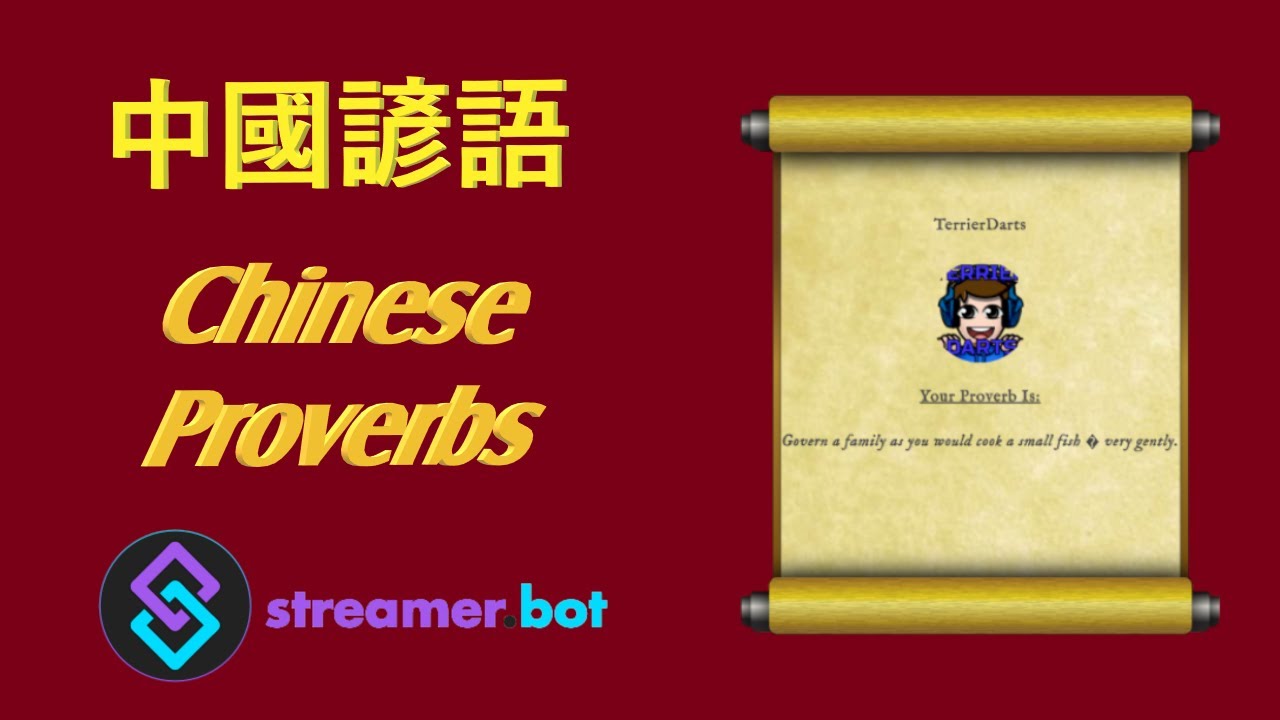 Resources
Source Copy: OBS Plugin
Chinese Proverbs: chinese-proverbs.zip (1.9 MB)
Streamer.bot
Drag the file Chinese Proverbs Import.txt into the Import Pane: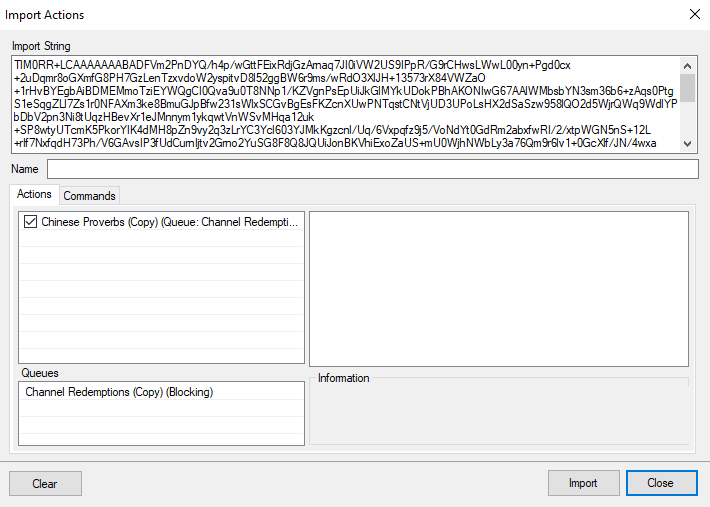 OBS Studio
With Source Copy installed, go to Tools > Source Copy > Load Scene and select Chinese Proverbs.json.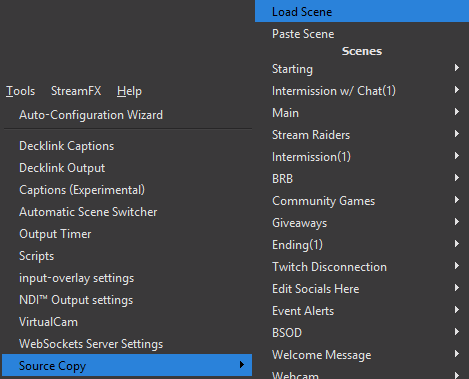 Configuration
Double click on the Obs Set Browser Source Url Subaction and make sure that it points to the index.html file in \chinese-proverbs\chinese-proverbs.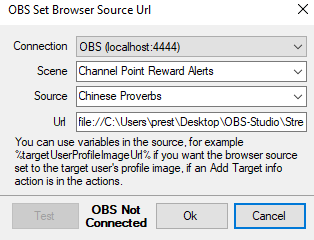 Do NOT remove the ?user=%user%&targetUserProfileImageUrlEscaped=%targetUserProfileImageUrl%&randomLine=%randomLine% from the end of the Obs Set Browser Source Url Subactions or it will NOT work.
Do NOT check Local File in the OBS Browser Source.
Create a Channel Point Reward and tie it to the Action Chinese Proverbs.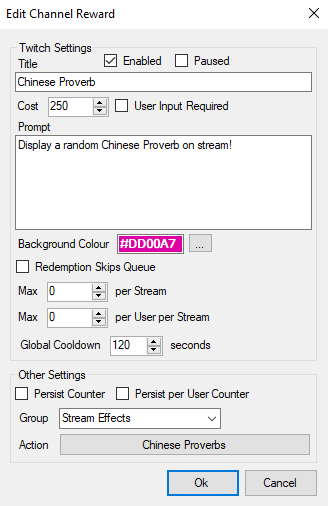 TwitchSpeaker
If you would like to have TwitchSpeaker read out the Proverbs make sure that you have your Voice Alias set to the voice you want it sent to. Otherwise you can disable this Subaction.