Tutorial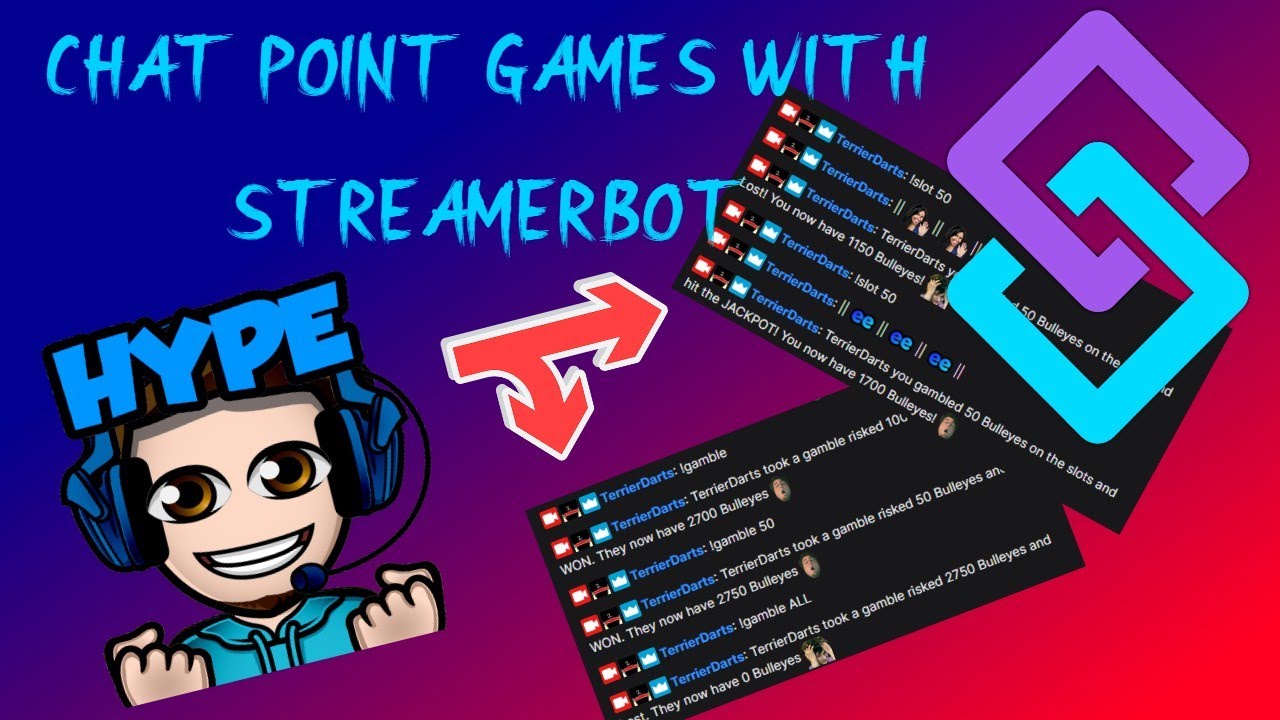 Import Code
U0JBRR+LCAAAAAAABADVWlmT2kgSfp+I+Q9a78turOXVCdJEzAPQHKK7cXMJ0PQ8qA4JGR2MJKDFxPz3zZKABiFs93h2HeuIDos6srK+/PKQqn7/8QeOe7elceJF4bufOOl93hDaAYVf794VP22cQncCLb+w3xz3e/EfdHmEjRNVUaw7GuYdW9F5BYkqr2l6jVc1XdEwxhKuOYWsfNJvG7ph8sON77+20tBGPmXy0nhDz9pfsL8htBNHQc9L0ijOYIhj+8nZmKPCv7Q2cUxDnP3K8dwvXTsAiexxvPbCMwXcONqs2fjW0g5D6nNPkRemHIynydkw29/ZWTLahNcLxnZIoqCRA3Pdi6MQ54qk131p7LkuAP6K5gWih/lBAAsYObg1LKg1QXB4Xa/ZvKLIAo9IHfOiLqhYl3SR6sKr0mdWqdd1UagJOm9jReYV2Ua8Xic2TxXbqUlYFZCmliam2ZrhqAjiZfulbV67/jg+/nqGWpkt1/vb2rHHBA4OZtt54RONMcPrfWmgnzNFFS7b7U0aTQpdL8hytnssC6SOdJl3NAS7V0SFt2Vb5okoypogYISoXlptRz13yUwmfBAqcREl+bL9RKR3n8OrpF5I6AsD+QzG97eRKgB4N1l6CQe8SuPIT7hltOMiJ6Uhl0UbbmcDeeEh5rYe3QG3uDTiANP3XLqk3BI2ReP8MYhiymHgPKYlhXHkR3HZJc/QFOyagqkk8URWCa9QSeV1SVF5SXccUdTqoi3jN6MpCPpfB6f8NXAe40QRGbhWRMpAEJrg2Fsf/LqsyIrSdcP3tvTKr/PumDqUhR9aYn/e2frp+XkG2ka75Pn50cNxlIAJPwzak+fnTgyK7aJ4VVOen7fKB+GDLMii/vwcJDiKfQ99IL5/qcuflTjOkpQGubxzcb9e7gRlKc3RAQzIfLBGAXansr8nXTP9uBPuy20P/sinveFmGpghmb0s8cpUcK/vYxnGSeqezbkbrndk1k/s2aO7kGCM/OgOxaYxnqnQpvrQX78bRq7Rari4Z3qo638yuhD7W82m1R0NkQTPvccIy6MMxodGz9xbcyM5jPlE5v3MmqmCGXQSMpse23fFvMEUCZ2V1VoNWl4D1mie1sr/irEba06O67hP4yuZ7n1WkneXHOQVf2w/D/7AJ52RbM9Hn+wO07E/W8yNCDDzsbdzjbC5Bf0FnDHdVZ+Ix987l/T6ojVeXeoGOJKemSHvQr/TGGfIsC3j1t8iaeeO5kt/IZuCNXbXxzEUbHGS3WpsH8SmiLovuT3tmeIOZy+J0e5klmymbO/4YnxTgr24xV4autFl4wbICHNbePOxOkXiQMCBv7Eyd/3xcq6HJD1hupEWm5vruJmCDCxNo8W8H2Ix8RaBLhi+sDG7+gTwYHpF92VMSjafdvU1Ckd7404obLAiVTbQGM5Pe6XaFr1RBjZeG3fav427RtV6njUfNdFMF1E4ZPy4A25LIFsA/m+Bx8Lj3jjtw+qawWJuJqQN9mv1CRszPXD3vrUqY7NmMgnYdto1s4VkbnKM2oMtCi0fh0OGRx/G7B+95RIHZD/L+jLIGsL6nxgGX8SsZy2xx9ZpigX+R9v1l0TwN8CdaxmTS36DbbYIfArwixjWxW91CHveW+OTXnn/aKYuF8GLb3157/vDei7uqksEfsawnbbdzUgyhZH0sl2A/4EPZk+9A7f22r/uW/2jL24WM9E3vJP/uE97zTX8k22rbBnCHPAVc4wk4PuJN8zXiG/NlOixtXMfJ41dGQMmE/xWRNXYLMGXegfZKybXAt2B35c6tLStKemZLTE/aW7JHGzfXfpGzpXmkWOldRfuffdgp1ZbN1qGdz8G/xX8AGLEkmRH2zY7tAtxufd4Mb/k91cymY0mXV0GPwbuNPSnccNbsFjgrS7kFFxKrtsOPl7ykSsf/VihR2GXToLaBOzfT6xZPlfAoelXjWcxr9xmzV6Ag8215TUiZiPYT0bN5hKHA/+0x1aBNQrNFPzjW/Y1WMxH0cOq4+FsuSEzYX17X2Cf1vJy/gR8RzYzHICfd448rdCnVZGrvgG3Yo9Cxb4r2rom423BkU7ftyRTeVj5+8msIywkl2EMfj6EXNHw5t1h3B8b6/sKu1Tx7swPd8f4tZgRP/dDSd+QwMxIC3IJxCVy95i9chRqiu7LcgH5wvCm3sNr7NiMZuKO9Fbrsr/etmHBk/uxG1ldXWSx6n42EHHY94GnpzrgIWu8PN413HvvUtfPrJNzEB/jeLcTWoU/MTnrW7a8iVMh8yqu5LHutg769TqVbT7qDfyK9irOQawZ+RDPRNQbusMA4lCj2jcr5OWYLGDOcCZuCYuhd4JuVOJxm++l+Te4cshrwVHXUcuaD69qk0r7lfzgei/adihBTSUlrpnXEE1jMX90IdeBTiQyTr7cFFDWZOtWxPBrjj1dcvMSk6qY1B4Mxy11AlxcTWbmHkuMY+7KCFMRS2bmjJsqkqeu1dVcxOqp7nJJAvh91LM32hpdcWmDfxPWl68/XLIcyuqvamxOdWiwYLG2NKYKKxP2B7pG1mwQl3Iwi4mX9cud4lpSJ2V+OA30BLVWX8xfD5lusv0aHbJGblV+y3M11NjWEvXMIr7MRqtjLro/vUNc2YTVqT5pd1Iks1psVcHJA6chR44OelutN+WUvMaZQoyw2iJ7V1paENf6rX49r09D8PGuvrWz5tLoHuL7mMWBXV4r2FCHU7mZ1z4Oaw+GrinoHx+85tTumirsews1AdSjlm/0UvbuMANdRWsunM97gBykAu57NDYOtXnlXr81duR/x/cjFIwG1nywz+Noa+hROa/RdcZLBL61GB/rs6kL/rq3JYh5vfTMR0YwNt2hoJOy/SzAD4ADTxNPcU3Aho6bGyTD+0y3IwFmdRSYcvEOZ17MG8t9n87IEksCyyUekoeVefyy3ihhcZ4ne8BDv+njAPZ4yPOXnG4Efa+ony9z5Y14e3o3bI6tmSWCjfv/Dzwchv0tiy0j4B462ARD/MHH97RDPIJ4Dv3NDOwq4kAFvf/POdjuZ0hKoY43JXiH2BidUQQywf9Odiz8EWIL9INcU4D6eAN127fy72ti5SnfQJ2/JxW5+5viZUu8yGFV+yjy30W9+qb8/2dsl7/D9MAOMz+7ttfL01QcHuy0YrlSPnKTSq84AK/rxbspxI82xNX2yxr4AHHW338+Z96sq//b/pnZ80HM3geodJbHesKVr07a+sRsvS1uTmC/k64fW+YosuePb+XuxT6PPnD4/nLxXcsZ/vxz6RvsOqY4Ctaef+MjLKG+nY1TO74+fMn7E3tLRzTZ+OkkMg8HEbdHXowpfw4uvo3rKrZFKjq8I9U1XlEp4W1VobxKpRqVHVlEUv2t38Z19u+v+zguCl932HB5LEOoYwNMTXrrWEYUhLcfzFDkkFoNO7ysyjavYFTntfw8QdZqMnFsWbKl73owI73pYOYu4gZRyrWJl3JN6kc7jh3V3Dheeff3Tgcwqz6vw0hXJSxR3sa0BjxCMq9rBPOK6IhyTRc1sVb7vmcs+jccWbHzpwOhOERTzg6izdV535eOoZBaV2zNEfg6xnVecRhYel3itbpMFV0RarQufl+IxDdBNG5PJsagO+bad8ak0Xxof4Y32i3e6HIdy5Li8LiuAW8QkXhb0GTekaW6qAoAi1o+5/0fg/Knos96kyzbB+HV4ed6wa8IP0i01TrSMfMtFq3tOm8TivkaVmoCkmp1RVa+a/ipvYlBT4ASF1A7ZB5mp5zn5J42yu8njCLf5+CJW7DD4ZkXcodjdtulnB1Tjv62sf333Jpdf0jylpg6G1CEfLjFxEoKiqqtOgrReQdpAKqtOzyq1RTeVuq2o0iCKsr296Wg+jZUoyQFVJMEgAJcEq4Z3QpV1YDIsq5RJAq8rtQdXqkRwiPk6LyiSTUR1aiABPR9Aan/GZ9EVzAcIason76mFhDEmljXCF93oCBQdKAMEnWFFzHWqSToBHLed3VG7WvuunTZAvmR/1kX8MO31wklZ71FZy6oGFlchTqberz6U3nZKgEvvrpbIFSotaZx4KUpJdPkcNOoqrNS7cIuBGmqVhNkCI0OC5IYnmRS4+06pFkNYQq9ZxelStcqnopw8o8W/M9NoiT559nYV9RLF6O8ML/ndXX/KyiuIQjn0OYYsRX/5uZLnsn3I2wfbm+cTfHcMIopeHED47zuKK+yZnfgkrTFOmlcdaXr2CFcTWIo35y4ee1kWP/+x5lMO6FjGiZeWnWj5J3rR8j2W1Hkk2hX2k8htarn9W7b4Src1bU2N7bD9OCYwjklf/zhj/8AcPdJlREoAAA=

Installation
Once the code is imported you will need to firstly make sure that the code compiles. If it doesnt compile try adding system.dll and that should make it compile.
Then you will need to make sure that the Command you have also imported is enabled and these are disbaled by default.
Once these are done the Gamble will be fully installed.
Configuration
The Execute Code can be edited if you wish to change the output messages, but just be careful if making any edits to any code.
The Arguments are the way you can adjust it to suit your requirements.
|Argument| Purpose|
|—|—|
|defaultBet| This is the amount that will be bet if a user bets an invaild amount or doesn't declare a bet|
|winPercentage| This is the number that controls the frequecy of wins, if your random number is lower you will win. So higher the more wins|
|pushEnabled| This will mean if the random number is equal to the winPercentage then the player will get there points back, if turned off equal will be a loss.|